Keeping Warm and Dry
Keeping warm and dry is the key to winter fun. Remind participants to dress appropriately for the weather and the activities . This includes layers and water-repellent gear. Toques, mittens, and winter boots are a must.
Frostnip and frostbite are potential dangers when being outside in winter. Watch for changes in colour to exposed skin. Do NOT rub the area to warm it – this can damage the skin. Get the person inside and seek proper medical attention.
Check the weather forecast ahead of time so you know what to expect. Remember that winter weather can change unexpectedly, so have an alternate plan in case the weather takes a turns for the worse. This doesn't necessarily mean you have to cancel; just make sure there's somewhere people can warm up.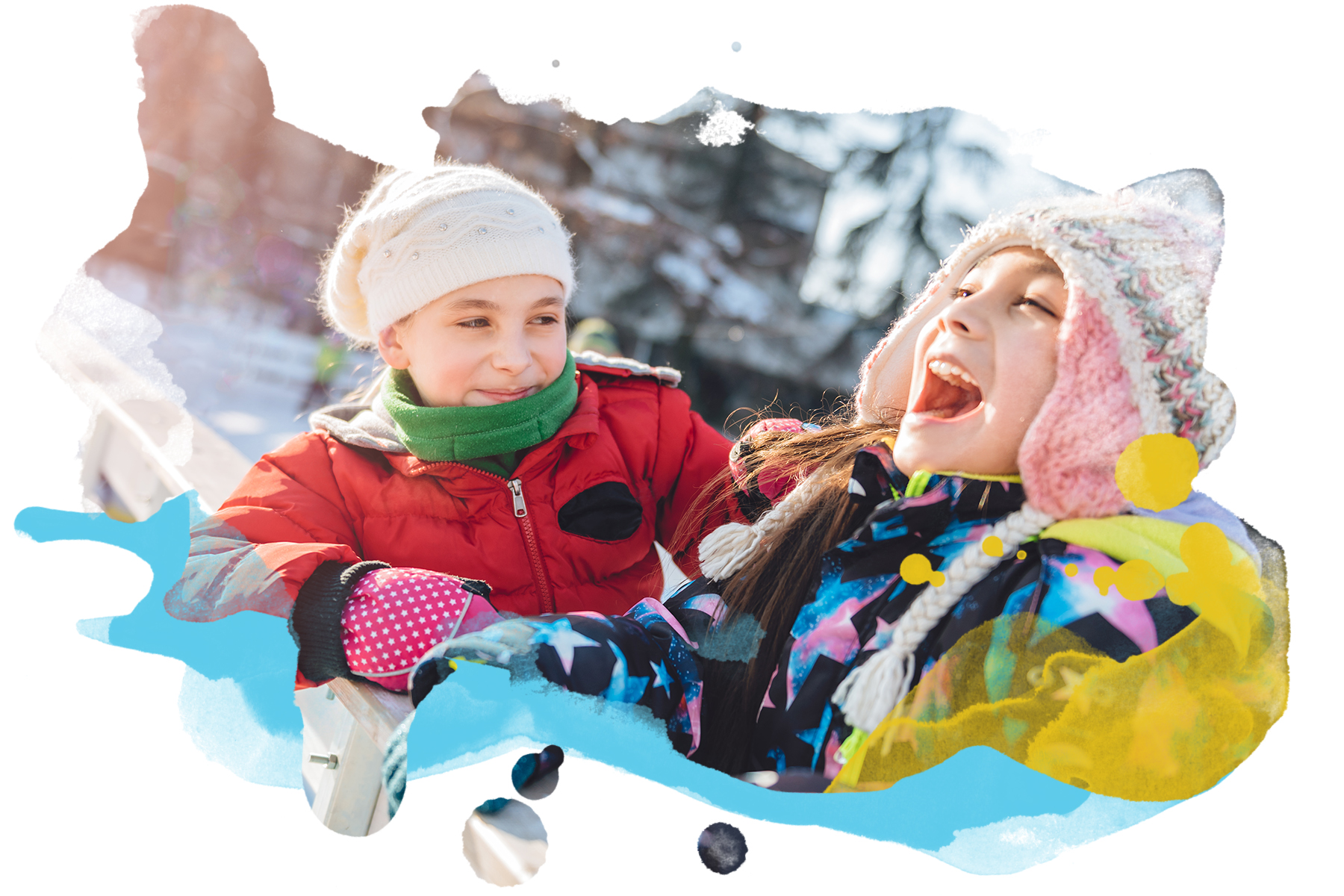 Fires
If you are using a fire pit, whether fixed or portable, it must meet City standards. Only burn clean fuel, such as natural gas, dry wood or charcoal. Remember, it is illegal to burn rubber, plastic, or any material that generates unacceptable amounts of dense smoke which can be noxious, offensive or toxic.
Fire bowls are becoming more popular, too. They offer a smaller, more portable option, and still give off heat to warm your toes. Follow the same safety tips as you would for fire pits.
Keep everyone safe by following basic fire safety practices:
Always watch the fire and NEVER leave it unattended. If you're having a large group event, assign someone to be a fire attendant.
Make sure children and pets maintain a safe distance from the flames.
Have water or snow available to extinguish the fire.
Fully extinguish the fire before you leave.
Emergency and Security Plans
Even if your event is a small one, you should know what you will do in an emergency (e.g. medical emergency or weather event). If you're planning a larger event, you may need to consider security, too. Check with your NRC or F&E Liaison for more details – they may even have sample plans to help guide you.