Day or Night
Snowflakes glinting in your eyes. The sun warming your nose. A daytime party gets everyone out in the sunshine – something we all need to do more of in the winter.
Or… Aurora dancing overhead. Excited faces glowing in the firelight. Nighttime comes early, when kids are still wide awake, so let them play outside in the dark, gaze at the stars, and roast marshmallows over the fire.
Winter Solstice Celebration
Celebrate the longest night of the year. Mark midwinter with a bonfire or a candle-lit walk. (Make sure you practice safe handling of candles, of course!) Take advantage of the early night and stargaze. Play in the dark. And, if you like, you can share your activities on social media with #yeglongnight.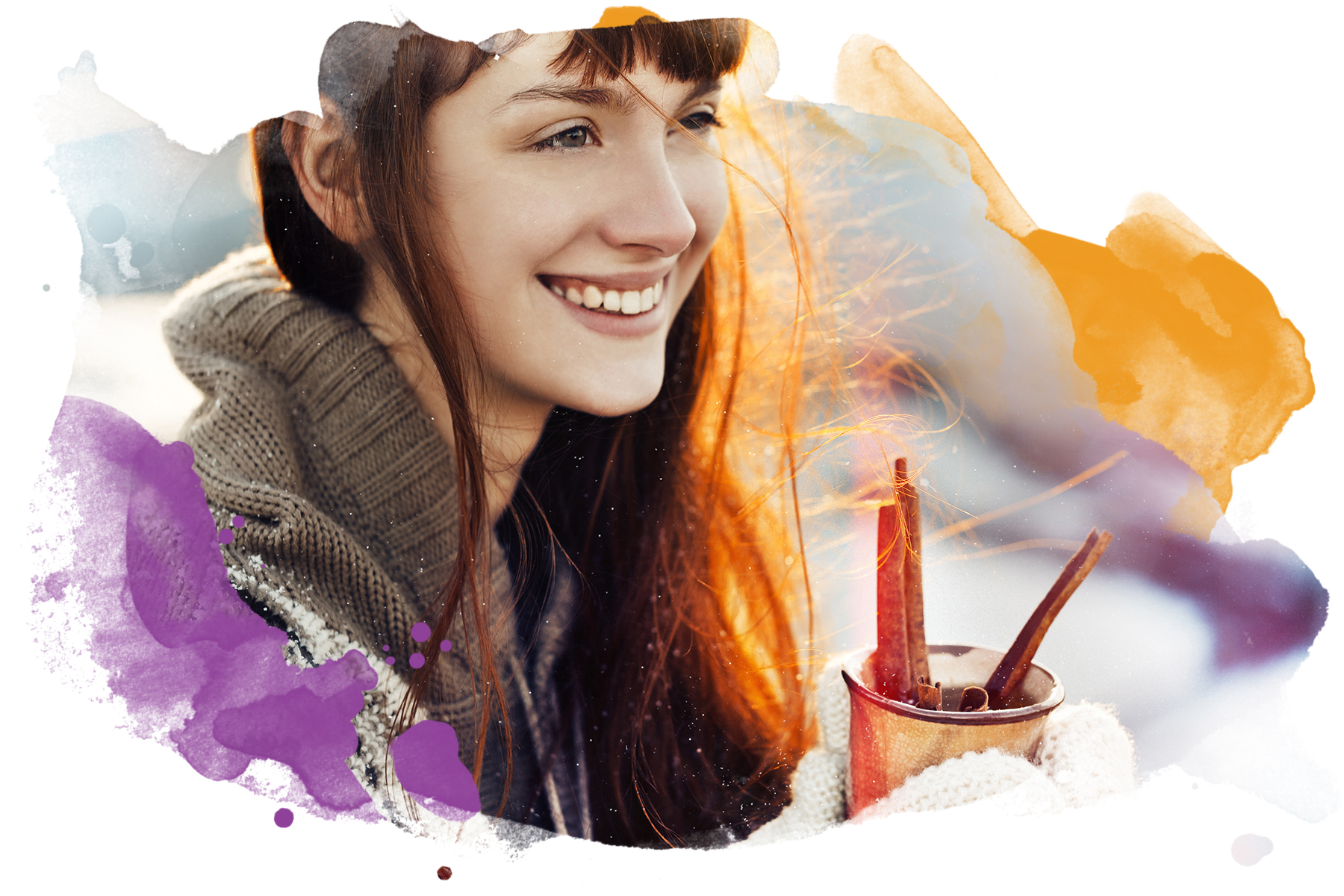 Cozy and Warm
Your guests may need to head into the house to warm up for a bit, but keep the focus outside by creating an inviting space in your yard for them to sit and visit.
Place seat cushions on your outdoor chairs and benches to keep off the chill, or use sheepskins for extra coziness and warmth. Colourful blankets will keep your guests' knees warm and will brighten your cozy space.
During the day, find a sunny spot that's sheltered from the wind. In the evening, add decorative lights and candles to create a warm atmosphere.
Fire pots and fire pits are great for keeping toes warm and will offer your guests a place to gather. Patio heaters are good in the winter, too, but keep in mind that heat from the tall ones won't always reach your guests' feet.
Patio Party
Patios aren't just for summer! Did you know that if you can find a spot that's sheltered from the wind and in full afternoon sun, it can feel up to 15°C warmer than the air temperature? That means if it's -10°C, it can feel like +5°C on your patio. No more excuses! On a beautiful sunny winter day, set up a table and chairs, put out seat cushions and blankets, serve warm drinks, and catch some rays – you might even need your sunglasses!
Fire Pits
You don't need a permit to have a fire in a backyard, but you should ensure your fire pit meets City requirements.