Liliana Cordeiro tells her story of being a newcomer to Edmonton, and her first exposure to winter.
---
I was born and spent the first 13 years of my life behind communism's Iron Curtain, in Romania, merely a 15 minute walk from a sandy beach on the western shore of the Black Sea. Although it would sporadically snow on colder days, I never saw an accumulation of snow as a child. However, from toddler age, I grew up with fantastical stories of life in Canada, recounted by immediate family members who had emigrated or defected from Romania. Those letters that would make it past the dictatorship's censors would tell of wealth, safety, abundance, AND bone numbing cold, and snow; lots of snow. We saw the pictures, and in each one people were smiling, whether in the summer or winter. Canada represented above all safety. My father's sister, brother, and parents had found a new home and sponsored our family of 6 to join them in Edmonton. Mom and dad did not hesitate in accepting, not giving a thought to the weather or to the large mounds of snow and cold in pictures.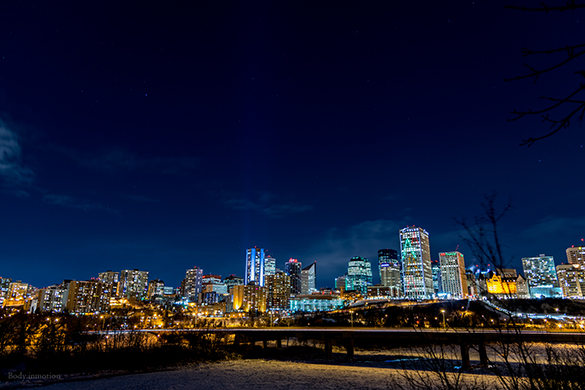 The emigration process stretched over 4 years, to the point that my parents almost gave up hope of joining the family. Then almost out of nowhere on December 10, 1981 we were informed that we could leave Romania, and although we had a Canadian entry visa, it was set to expire on December 23, 1981. It was cold and damp while we packed our few luggage pieces with your customary Eastern European must haves, such as beloved handmade wool comforters from my mom's family, rugs, food, and family nick knacks. You see it was cold where we were going. We also donned sheepskin hats and vests, again gifts from my grandfather's herd, to keep us warm. Laden as we were, we made our way to Bucharest, where by the way there was plenty of snow to be had, and boarded a plane, headed to Edmonton, via Heathrow and Montreal, for our first flight ever. We were a sight, just picture cousin Balki, from Perfect Strangers.
It was not smooth travel, with an unscheduled overnight stop in Montreal, a scary unknown for a young family with practically zero English or French to navigate their new home. See, I was the sole translator. I had been taking English in school for 6 years, so I could say a few words.
Finally, on December 21, 1981, my nose was glued to the window when our plane started descending on the white out, Edmonton. We debarked and were herded through customs and immigration, a blur of anxiety, followed by seeing my dear aunt and grandparents, who quickly ushered us through the airport and took us outside.
This next memory is etched on the inside of my minds eye, on my skin, in every pore if my being. It was bitter cold, minus 99, my breath stopped, and snow was high. Edmonton was having a cold spell and we landed in it. First I gathered my breath, then I stepped on the crunching snow pack, then I marvelled.
Memories of our first weeks in Canada are now lost to time, but never were moments of regret, only joy.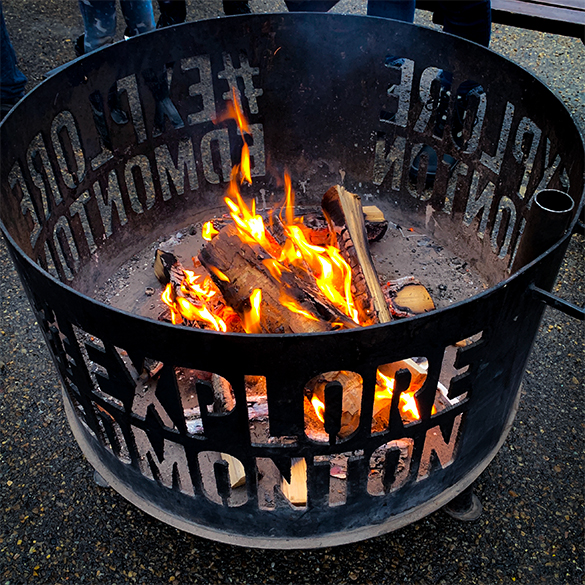 I remember sitting around the fire at a winter camping trip, putting on skates or skiing for the very first time, tobogganing, snowball fights. Winter activities were and continue to be part of our family's pursuits. I joined outdoor sports, activities, volunteer opportunities, and festivals, and continued to do so with my partner and then with our children. In any weather. We love the growth of winter festivals in Edmonton, and have a hard time picking favourites among Flying Canoe, Silverskate, or Deep Freeze. So many choices. Now, I look forward to Winterruption.
My best moments are now had around winter sunrises or starry evenings at the Victoria oval, watching my youngest speed skate, or watching my oldest master a turn on her snowboard.
Winter is for living fully.