Many thanks to NAIT instructor Jennifer Jones for this guest blog on gardening for winter beauty.
As the weather warms, it's easy to forget about winter for another five or six months. However, now is the best time to create a beautiful landscape that will shine during the winter season. Here are some tips for a landscape that can be enjoyed all year.
Colour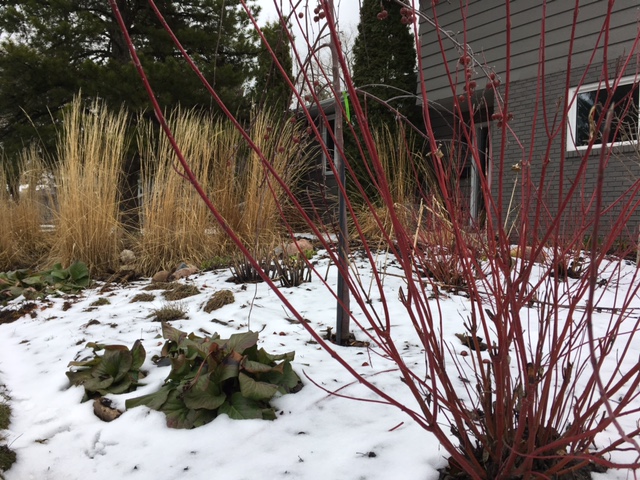 Choose woody-stemmed shrubs and perennials for pops of colour above the snow in the winter season. Shrubs from the dogwood (Cornus) family have a variety of red, yellow and pink stems to choose from. Place these against a lighter-coloured background for maximum impact.
Texture

When the leaves fall, you can rely on a number of perennial grasses to create a sense of movement and delicacy in the landscape. Reed grass (Calamagrostis) and blue oat grass (Helictotrichon) are some favourites that thrive in our climate.
Evergreens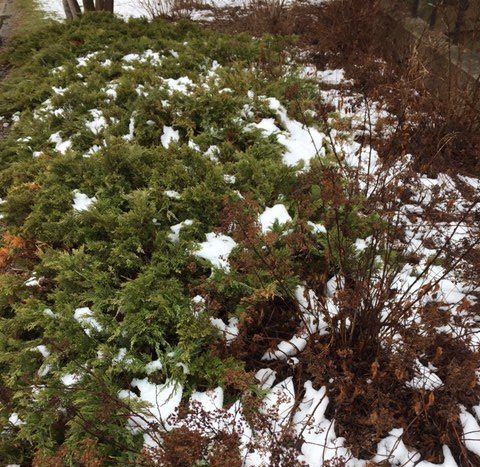 Use coniferous trees and shrubs as a backdrop of deep green colour for when the leaves fall off of the deciduous plants in your landscape. Members of the spruce (Picea) and pine (Pinus) families come in a variety of sizes to suit your needs.
Birds

Trees and shrubs with berries are excellent for attracting birds during the winter months. Try mountain ash (Sorbus) trees to encourage the awesome masses of cedar waxwings in the months of February.
Shelter, Warmth and Lights

A fire pit, fireplace or heater with shelter from the wind is an excellent way to extend the use of your yard. Adding intimate lights will make your yard attractive and welcoming on even the darkest days.
Building Community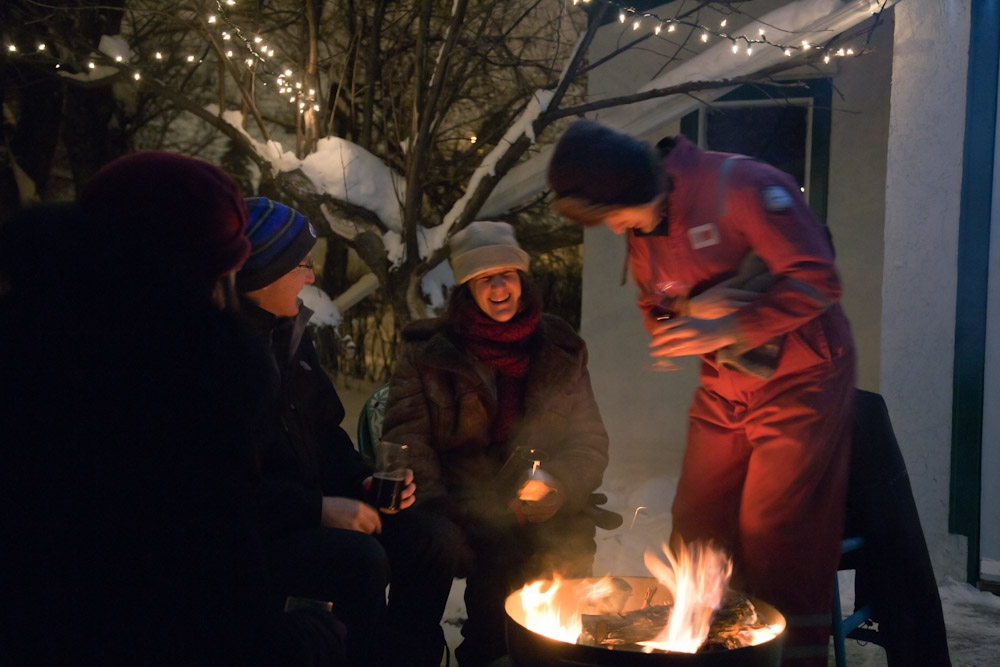 A welcoming outdoor space, complete with hot chocolate and s'mores can go a long way toward bringing friends together to enjoy the winter months. Sometimes, this is all a landscape needs to be appreciated during the winter.
If you want more help designing your yard to capture winter's beauty, check out this locally-written book: The Prairie Winterscape: Creative gardening for the forgotten season by Barbara Kam and Nora Bryan.
And after creating a beautiful winter landscape, make sure you share it in the Front Yards in Bloom: Winterscapes photo contest next winter. The program typically runs in January and February, but check the website for more details.