Local photographer Mandy Kostiuk shared with us her views of winter in words and pictures. Follow her on Instagram @mkostiukphoto to see more of her work.
---
Winter may bring lots of snow, but for me, Edmonton winter festivals set my adventurer's heart all aglow. Winter is inescapable; however, we Edmontonians have found creative and imaginative ways to turn the unpredictable winter weather into something beautiful. I love these festivals and events because they are full of community spirit, culture, and endless activities.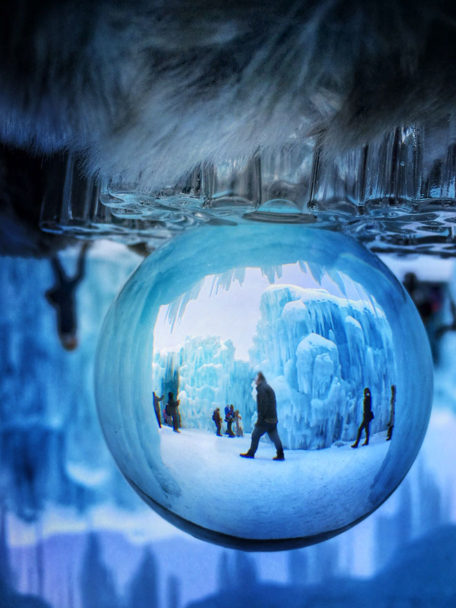 For me, winter fun wouldn't be complete without sleigh rides, making s'mores over an open fire; ice sculptures, tasting the season flavours; walking down snow-covered streets, and gazing at twilight lights. These events offer me so much joy and excitement that they have shifted my perspective of cold and dark winter nights in Edmonton. Indeed, they've become a key part of my winter calendar. Our city is a community city, and the events help make me feel more connected with my fellow citizens. Indeed, community and culturally-driven winter events are the reasons why I love the winter season in Edmonton.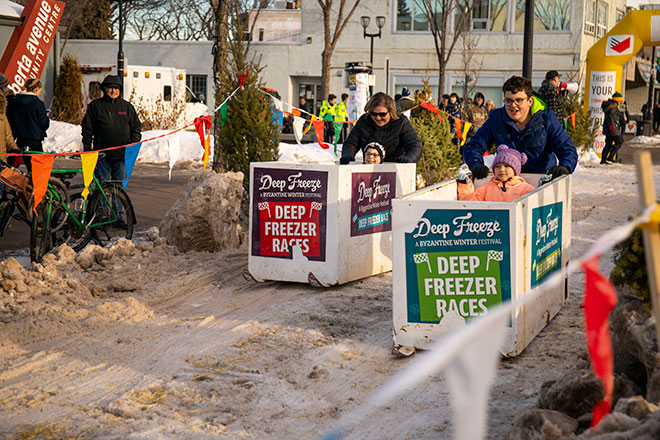 Most of my favourite winter memories are from exploring new festivals where I met new people, learnt new traditions, and also encouraged me to get outside at -38 degrees Celsius (and proved that it could still be fun!). The Deep Freeze: A Byzantine Winter Festival, Flying Canoë Volant, and All is Bright are a few of my favourites, but each event is like a snowflake that is unique and falls at a different weekend on the winter calendar.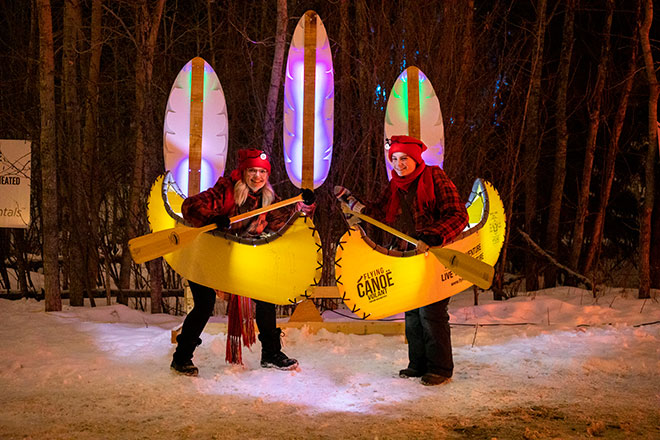 So in 2020, I hope you let the hot chocolate warm your soul, just as it has warmed mine.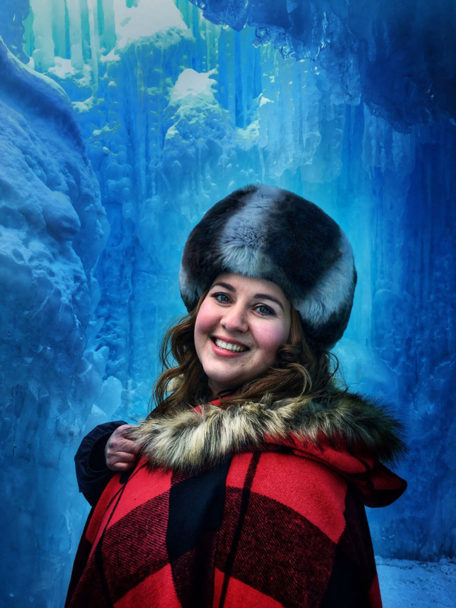 Let the scenery be your walkable Instagram story, and let the magic of the winter season fill your heart. I'll see you at the festivals!