Many thanks to guest writer Glenn Kubish, who originally published this piece on his excellent personal blog here. This essay comes from Glenn's Pecha Kucha presentation, which was part of the Winter Cities Shake Up Conference held in February 2017. Thank you to NextGen for hosting the fantastic winter-themed Pecha Kucha evening – Glenn's presentation was one of many inspiring talks that night.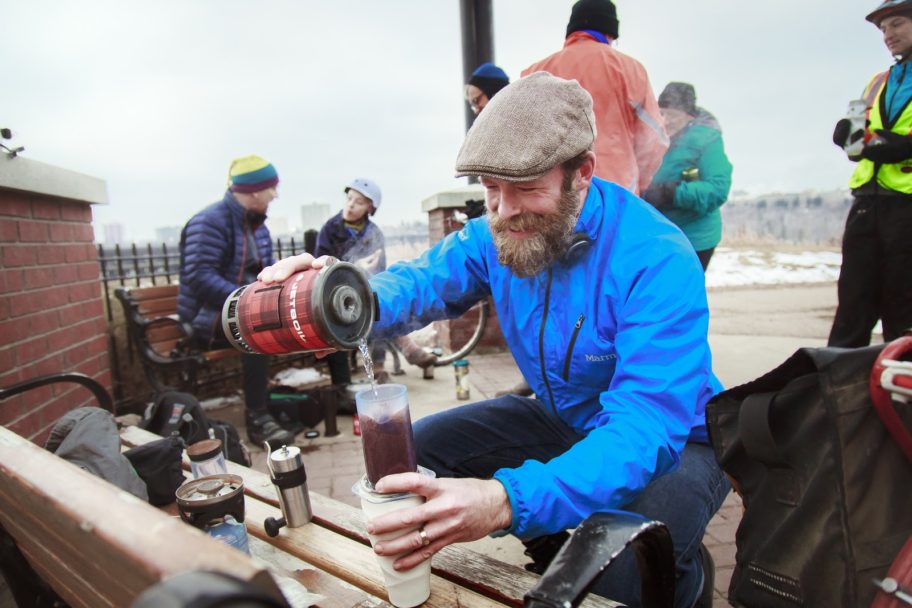 I'm going to give you the inside scoop on a little movement called Coffee Outside, but let me jump to my all-important conclusion: You're all invited to join us for Coffee Outside in Edmonton. We meet most Friday mornings, summer or winter, in a park by High Level bridge. If you're in the neighbourhood, please make a point of stopping by.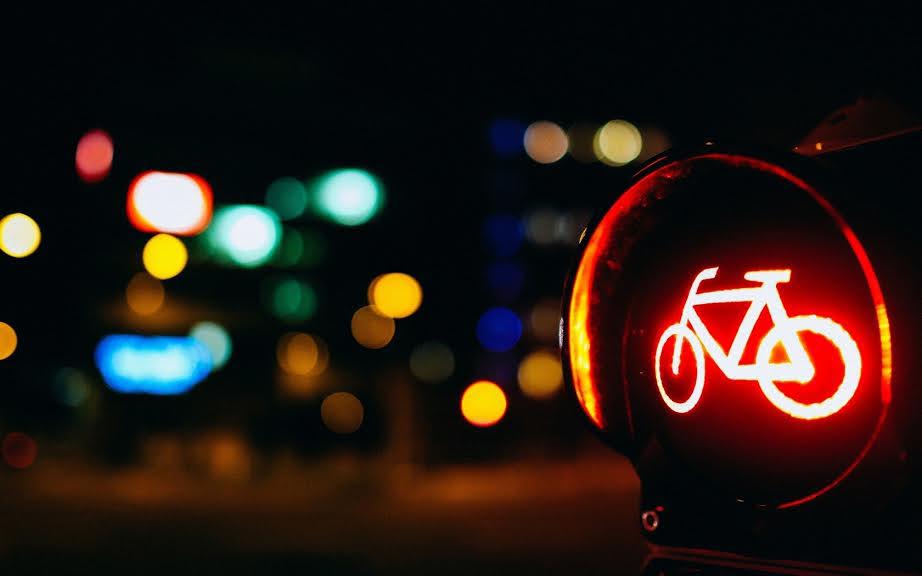 Because next to appreciating coffee, and the outside, appreciating stopping by, stopping, is what you have to do to appreciate Coffee Outside. The ability to stop is an overlooked good of riding a bicycle in the city. It's completely overlooked when we seal ourselves in our automobiles, that's for sure.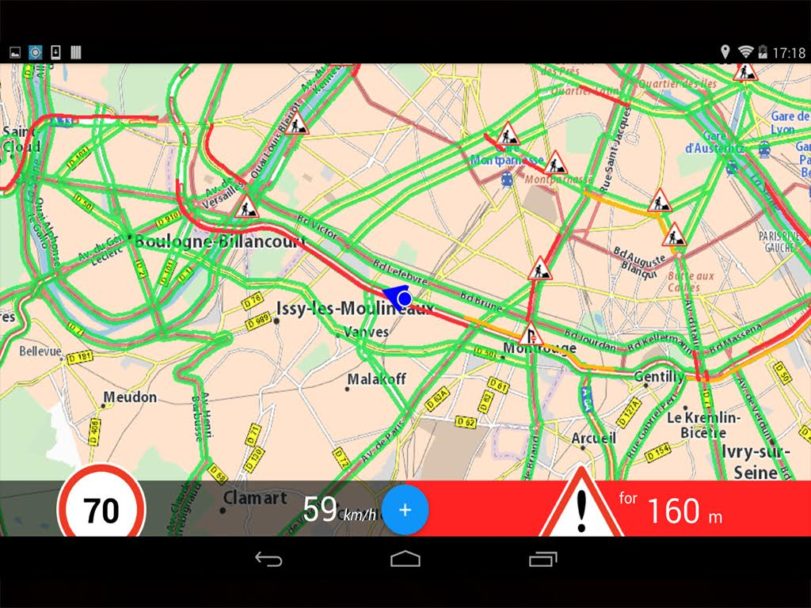 Stopping can be existentially difficult for some motorists because being in traffic today means being in the fast-forward story of getting from A to B as quickly as possible That's what those maps on TV that save motorists minutes are about. Commuting, like TV, is now all about uninterrupted flow.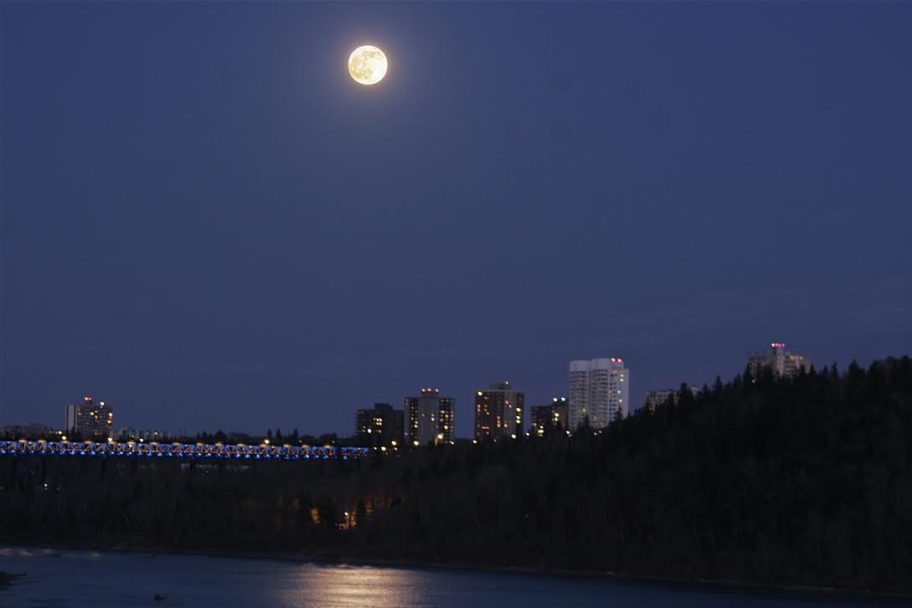 Bicycle riders can play with this idea that uninterrupted flow is an unquestioned good. The other day I was riding home with a friend and the winter moon hypnotized us. We stopped. Went back against the tide and watched it again for a minute. On our bikes, the moon was a big rewind button. Or, a record button.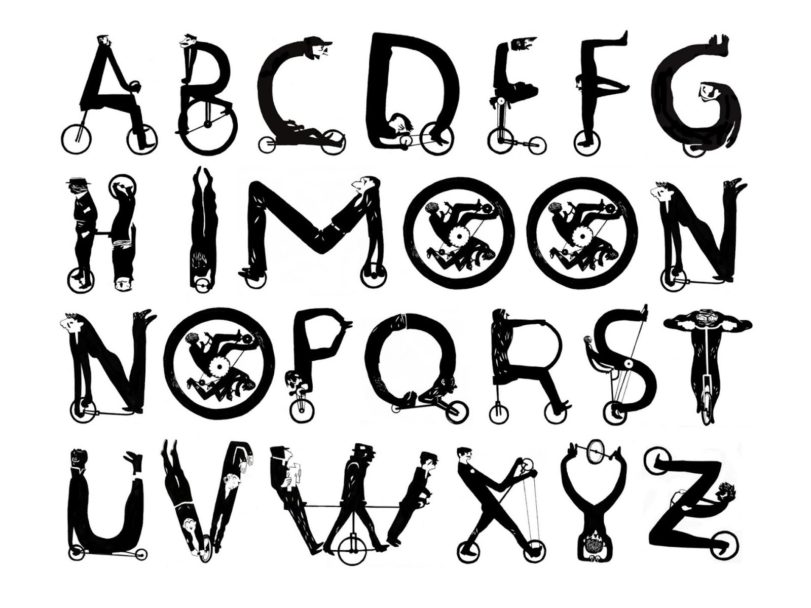 Bicycle riders are not just A to B people. Sure, we appreciate getting where we're going smoothly, especially in winter. But there's an alphabet of experience between A and B. It's just easier for us to stop and live the good stuff that's sometimes missed in the flow from A to B. Like the M-O-O-N.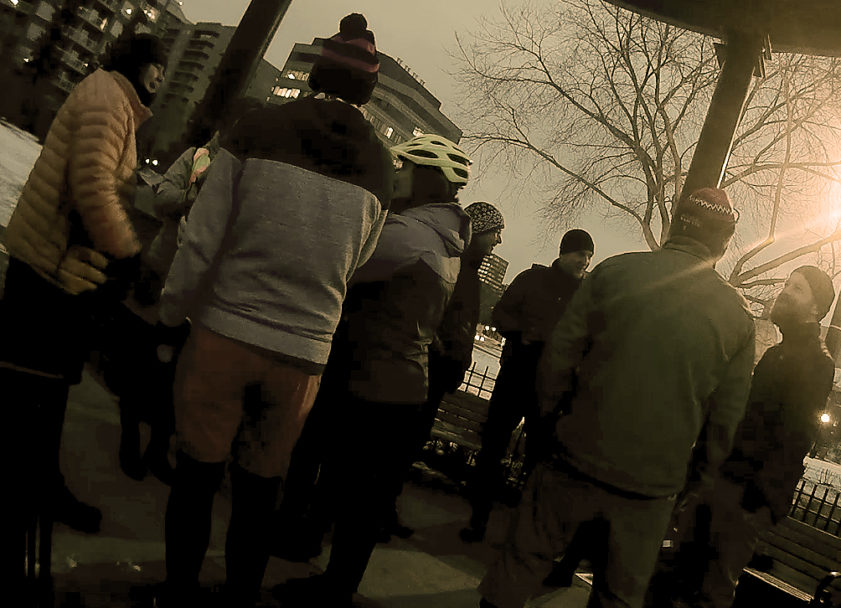 We've been stopping under the moon for Coffee Outside for going on three years now. Some bring coffee in thermoses, some bring extra for others, some grind their own beans there. Steffen brings tea. He's our non-conformist. There's about 50 of us all together, 20 or so regulars. Some introductions: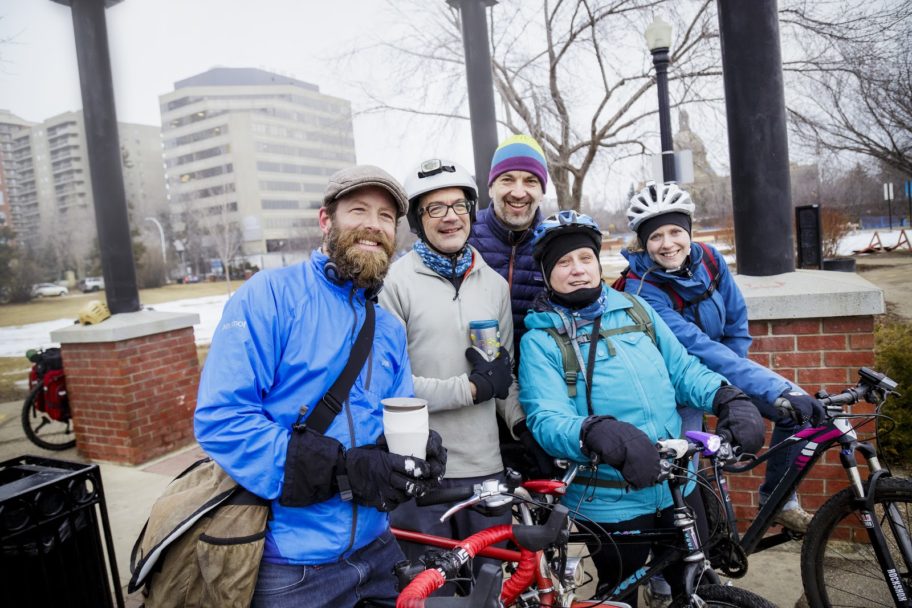 Darren is an emergency room doc who who gets you laughing and keeps you breathing. Eric works with military veterans and knows music. Ellen loves her grandchildren, teaches English as a second language, and loves her craft beer. Molly works in health care and races fat bikes and can communicate with plants.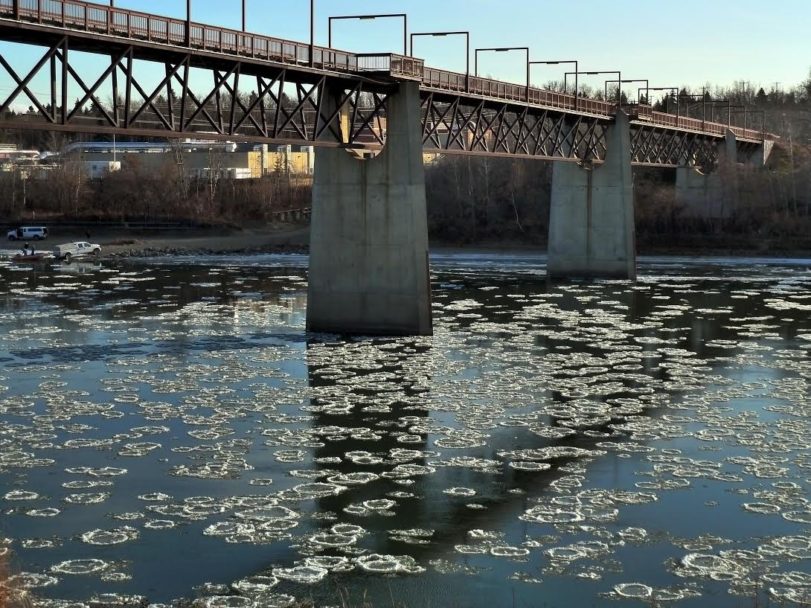 We're a slower moving mosaic. We've got a couple of funeral directors. Engineers. Writers. Chris the weather nerd teaches us the beauty of data about snow and chinooks. Steffen the nonconformist explains the river: How those lily pads of ice are formed. We're an intriguing blend.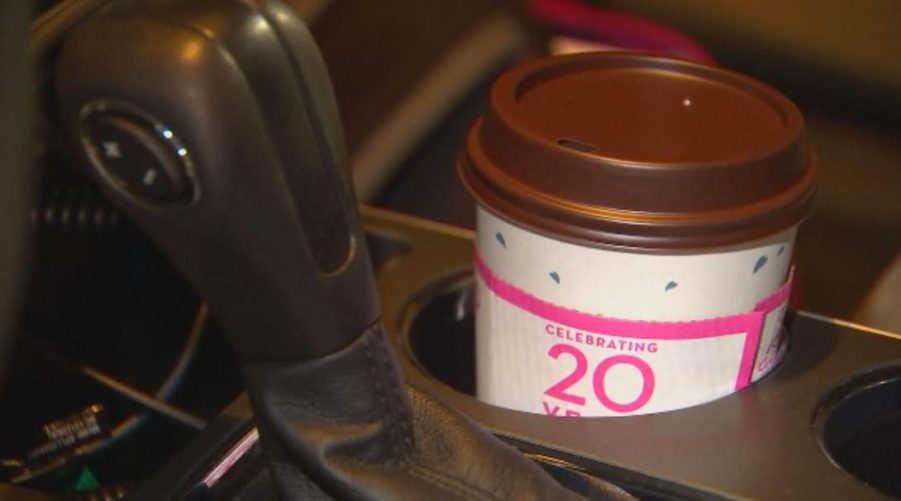 Which gets you thinking about winter bicycle riders and coffee itself. In one way we're very different: Coffee beans don't do well exposed to fresh air and light, and they're best stored in a hermetically sealed container. A bit like some automobile drivers in their vehicles.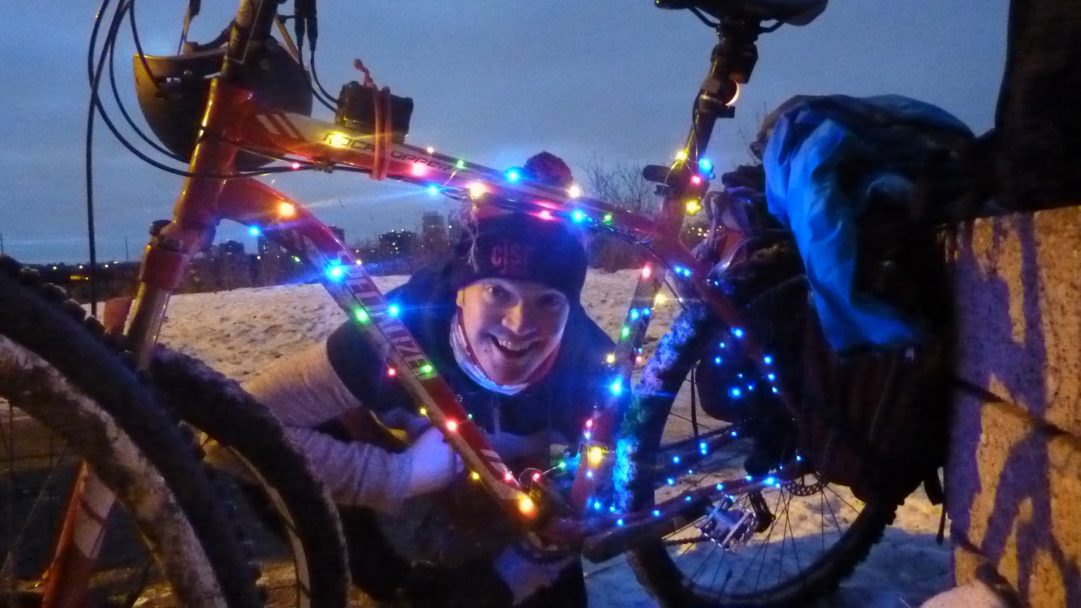 But in another way winter bicycle riders and coffee do do life the same way. We have figured out that to extract more out of life, we need to unseal ourselves. Being a bicycle rider means getting out there and into more of the flavour of the city. Good coffee participates in the same logic.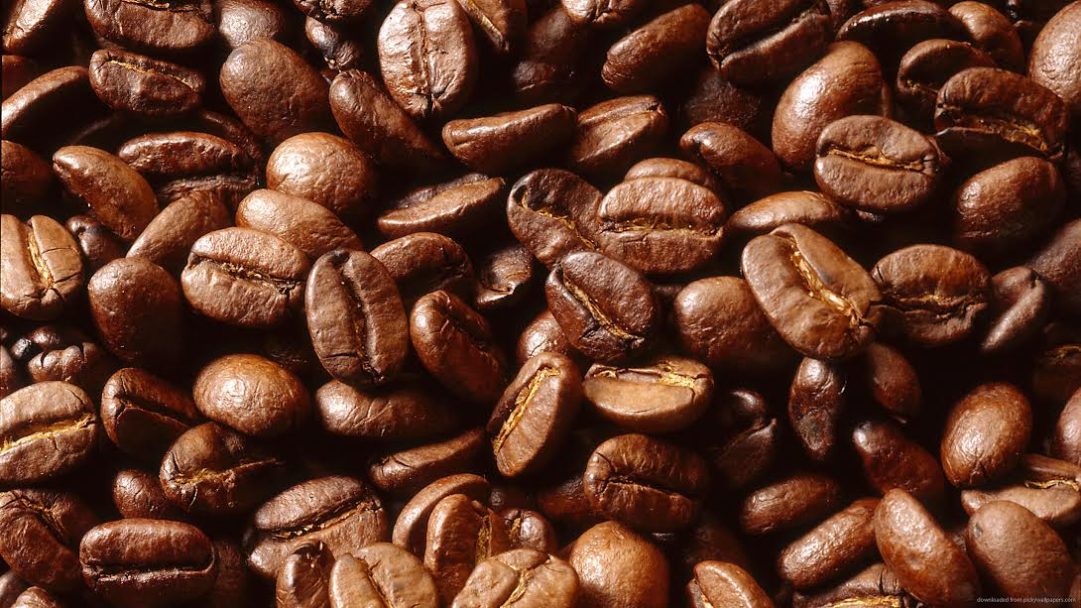 A coffee bean is so densely packed that simply flowing water over it misses most of the flavour locked inside. So, we grind the beans, increasing the surface area for the water to extract flavours from. To make things richer, winter bike riders and coffee beans are both open to a bit of grind.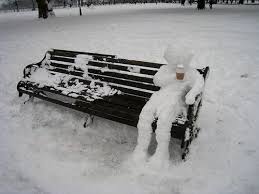 Which gets you to stop and think again… about bitterness. Bitter coffee happens when the extraction of flavours happens super quick. We drip about the winter weather, we call it bitter when it flows right through us or, essentially, when there's nothing in us that is up to stopping it.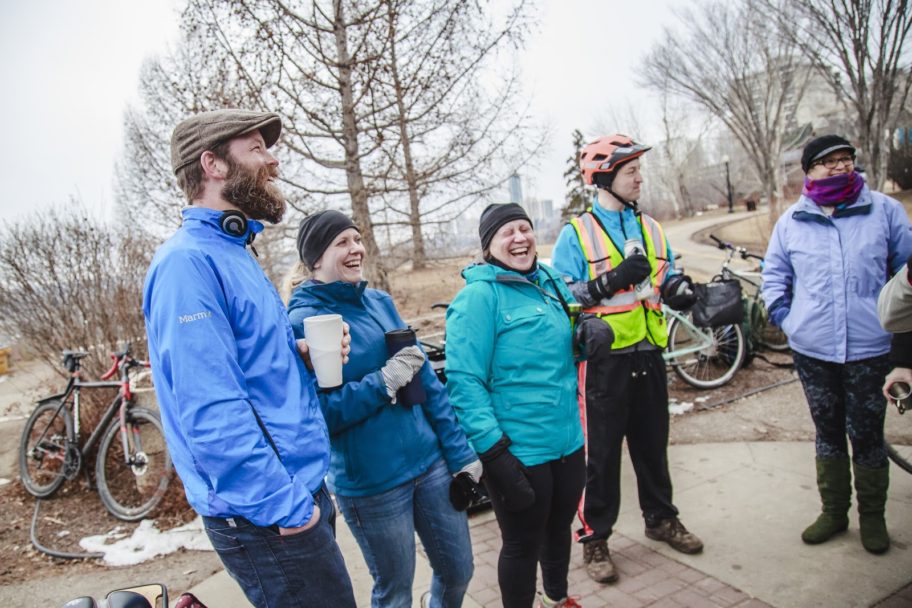 Coffee Outside helps make us up to it. Dressing with the weather, stopping outside for coffee, not going for coffee,  it all means the weather encounters some personality along the way. It meets some human beans. Coffee Outside is just a big cup of metaphor.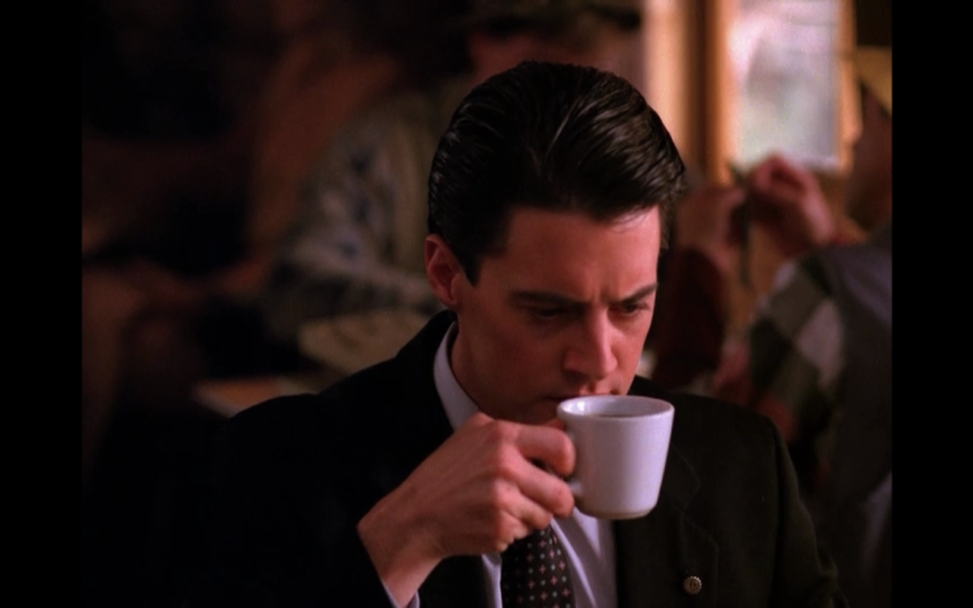 Agent Cooper from Twin Peaks was onto something. There is nothing like a good cup of coffee. To which we would add nothing like a good cup of coffee outside. To which we would add a good cup of coffee outside…ourselves. Let's be honest. Coffee drinkers and bicycle riders can be a bit, well, at times, self absorbed.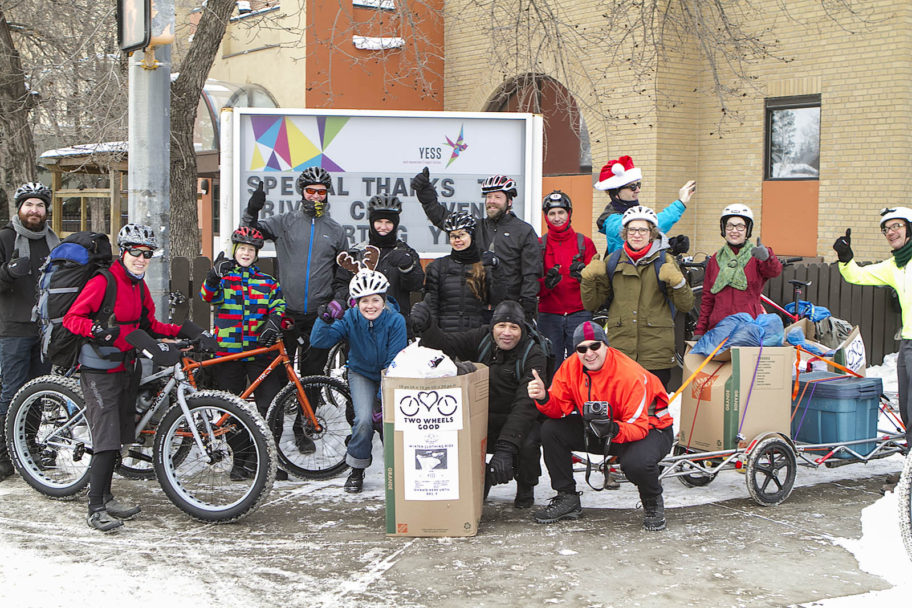 And, so, we have used Coffee Outside to do a winter clothes ride for a youth shelter. In minus 30, our little caravan delivered a decent haul of winter garments for teenagers who have challenges beyond getting the wicking layer right in winter weather.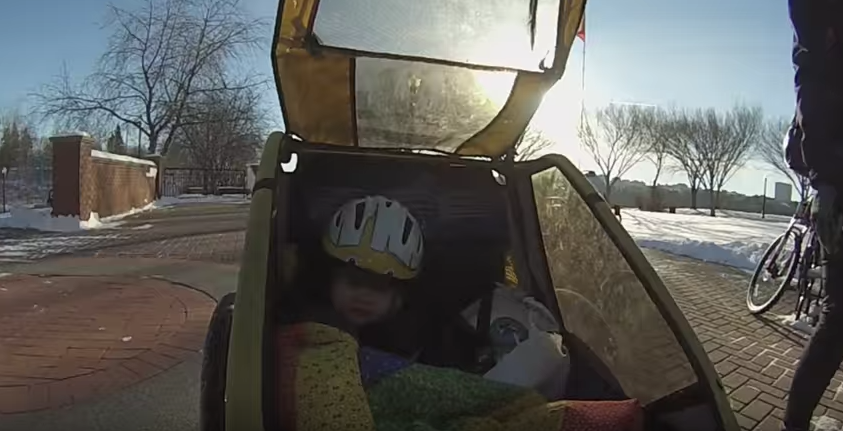 And to do a turkey ride. A local diner lost its food sponsor for its annual neighbourhood Christmas dinner for less fortunate neighbours. Alan in our group put the call out, and we pedalled in 25 turkeys—including the big turkey next to little Charlotte.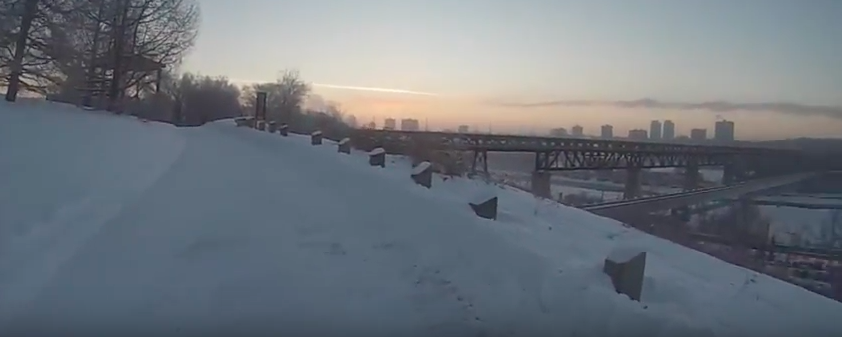 When a police spokesperson scoffed at money the city had earmarked for suicide barriers on the High Level Bridge we, in a friendly way, passed the helmet on social media and raised a two thousand dollars for a suicide prevention and awareness group. Not a lot, but..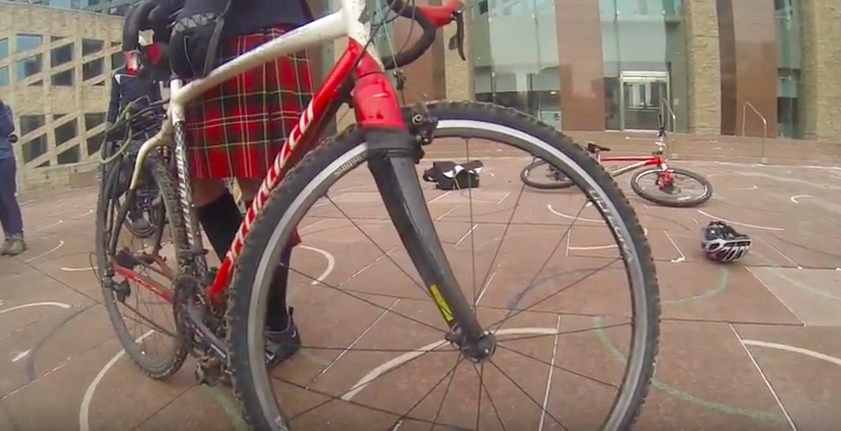 …it was enough to get a physician you've already met on a bike  in -20 degree weather in the MacPherson tartan. Darren said he'd ride in his kilt if we raised two thousand dollars. We did. So, he did. We had a ball. In the end, so did he.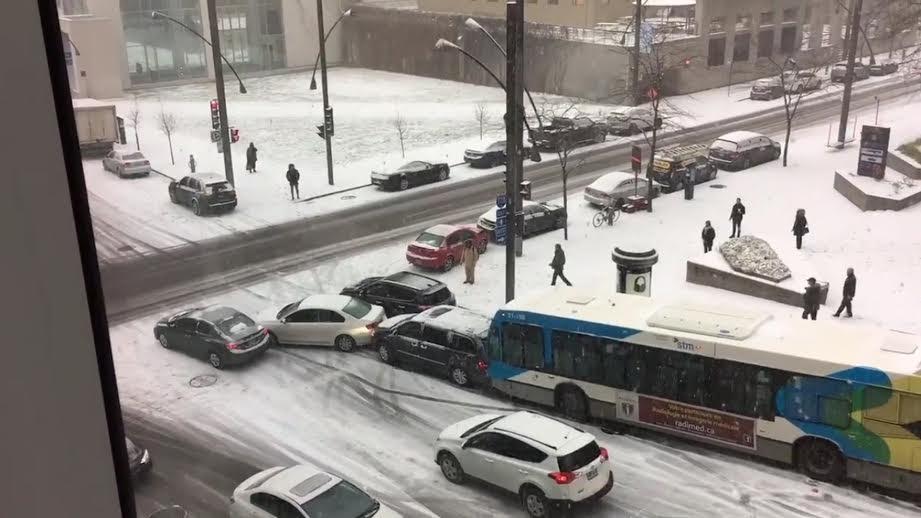 Coffee Outside has taught me while we're rushing from A to B, saving seconds, other forces threaten to flow right through us: the weather, of course, taking with it our love of where we are right here right now. But also the needs of others out there—they should meet something in us and bring something out of us.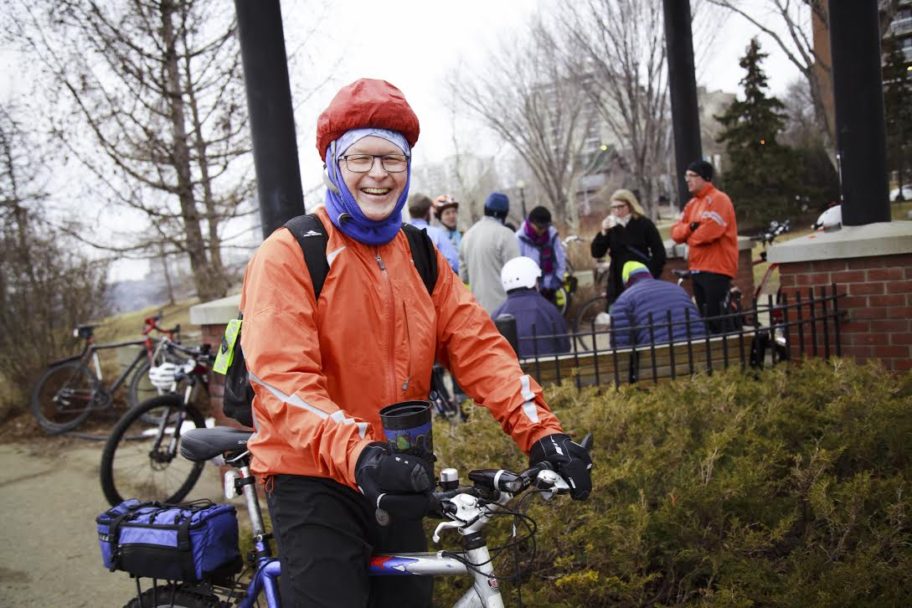 So, in conclusion: please, join us. Find us at @coffee_outside on Twitter. Join us for the fellowship. For the laughter. For the outside. For the coffee. The coffee that brews up community when you stop to drink about it. (Steffen says you can bring tea.)