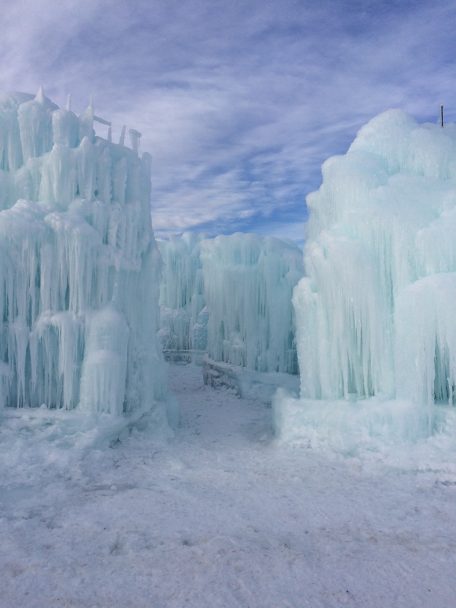 As Edmontonians snuggled up before the television yuletide log, a hard-working crew braved the elements to hand-craft a majestic ice fortress at Hawrelak Park.
Opening to the public today, the ice castle is even larger than last year's inaugural structure which covered an acre of land and featured about 70 ice towers. This year's creation is approximately 2 acres in size features 100 ice towers.
"It's a bit more spread out, more open," says Cory Livingood, the lead artisan. At the same time, there are plenty of tunnels and narrow spaces to squeeze through, as well as an ice slide, throne room, and waterfall. Like last year's popular ice castle, this one brings to mind Elsa's castle in Frozen or the winter wonderland in The Chronicles of Narnia.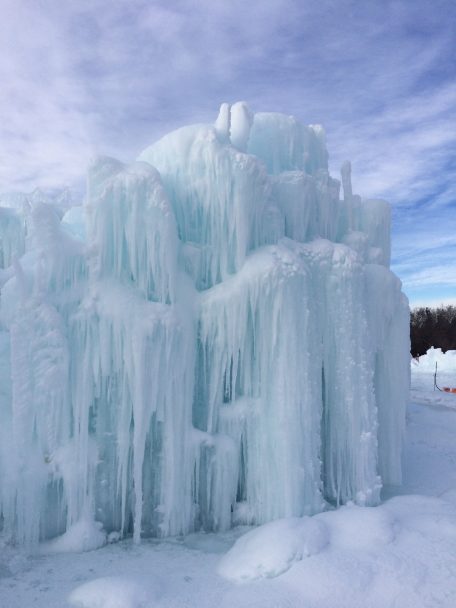 By day, the structure sparkles against a blue Alberta sky; by night, the castle is light up by thousands of LED lights embedded in the ice. Made up of millions of icicles, the creation is not just a fun winter experience, but a veritable piece of art. "They moniker it as an ice castle, but this is an [art] installation," says Erin DiLoreto, who produces the Silver Skate Festival and helped bring the ice castle to Edmonton last year.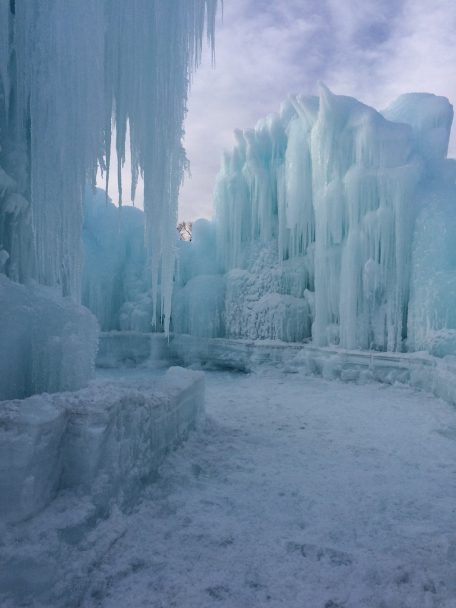 A partnership between both the Silver Skate Festival (running Feb 10-20, 2017) and the City of Edmonton, the ice castle is the wizardry of Utah-based company Ice Castles, LLC. The company is the brainchild of American ice artist Brent Christensen, who began building backyard ice castles for his daughter after moving from sunny California to chilly Utah.
The company's CEO, Ryan Davis, says Edmonton's weather made it a natural choice for an ice castle: "But the thing we love most about it is that Edmontonians, and people in Alberta in general, get out in the winter. It's pretty impressive how you all embrace the cold and winter, and enjoy it."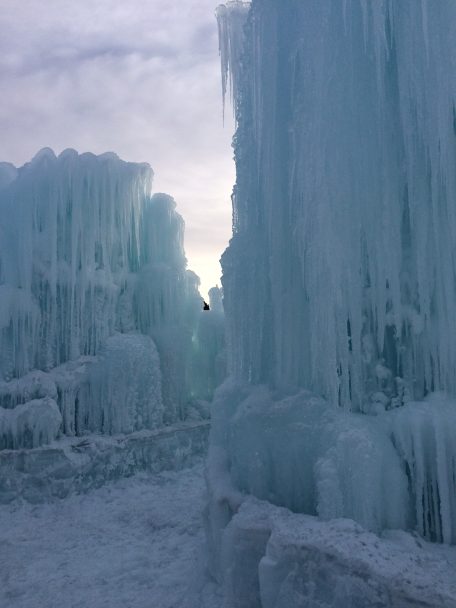 The ice castle will stay open until mid-March, depending on the weather. Last year's castle closed a bit early, so Davis recommends that Edmontonians see the castle early in the season to avoid disappointment.
And whether you're coming with kiddos or bringing your sweetie, remember to dress for the weather. "I recommend people dress as if they'll be outside for a few hours even if they're going to be here for a half hour to an hour," says Livingood. "That way they're comfortable in the cold temperatures and safe, too."

Visit the company's website for more info on the Ice Castle experience or to book your visit.