Guest blogger Jeremy Derksen from #SnowSeekers shares some of the stories from Snow Valley's Ladies' Nights.
---
New Snow Valley program offers fun and challenge for women new to skiing.
As she put her feet into ski boots for just the third time in her adult life, Amber Grant admitted to being hesitant when she first showed up for the Ladies' Night program at Snow Valley Ski Club.
"My husband signed me up for this," she explains. "I was nervous that I would be the only adult with a bunch of kids on the bunny hill and it would be embarrassing – but then I found out about the Ladies' Night and I was a little more accepting."
Learn more about what Snow Valley has in store for you this winter visiting SnowSeekers.ca
Riding the chairlift was another unnerving moment. The group's instructor, Vieri Berretti, coached them on how to get on and off, but when the moment came to unload, it still felt foreign to her. Several others in her class, shared her feelings.
"We automatically just held each other's hands," Grant recalls.
There can be intimidating moments like these when trying a new sport – or anything new for that matter – and skiing and snowboarding have barriers to entry, especially for the adult beginner. But Snow Valley is doing its best to help remove those obstacles for aspiring skiers and boarders.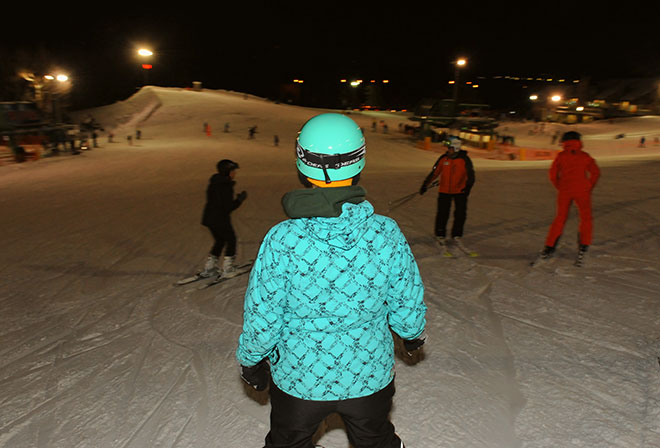 Age-appropriate, ability-selected classes is one way to do that. In Snow Valley's Ladies' Nights program, women are put into groups based on skill level and coached through a progressive program of instruction over multiple weeks. In addition to low-cost group instruction, the ski area offers discounted lift tickets and rentals to help make it more affordable.
For Grant, the difference was immediate. "It's unique taking an all-women's camp because you feel more comfortable, you don't feel intimidated," she says. "Everyone was on the same page; you're all learning together."
Few things are as empowering as setting yourself up to tackle a new challenge and seeing it through – especially with the added challenge of winter conditions. Getting outside, braving the elements, developing new skills, and finally, feeling the flow of gliding on snow can be transformative, as Grant discovered.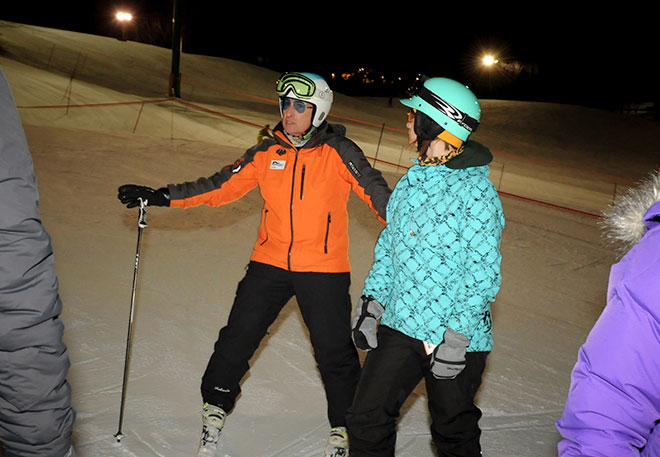 "It's way more of a conscious decision to start skiing later in life," says Berretti, the instructor. "The most important thing is to face that fear and overcome it."
With Snow Valley's new Ladies' Night programs, that just got a whole lot easier for women in Edmonton.
When You Go
Visit Snow Valley and sign up for one of their learn to ski programs. Learn more about what Snow Valley has in store for you this winter visiting SnowSeekers.ca