Just two weeks before this year's International Festival of Winter Cinema, its producer landed back in Edmonton after a trip to balmy Tahiti. "It was beyond amazing," says Adam Bentley. "I think the temperature difference between Tahiti and Edmonton is like 50 degrees right now."
But Bentley is an avid advocate for Edmonton's winter climate as well, having founded the International Festival of Winter Cinema (IFWC), which is now entering its sixth iteration.
While Edmonton is coming into its own by embracing its winter city status, that hasn't always been the case for how we tell our winter stories. "Edmonton [didn't] really take advantage of its winter film season," says Bentley. "There are not many films that show winter themes in general. So we decided to make it a very conceptual kind of film festival that would be free for everyone to attend, that would show films outside in winter, and it would be unique."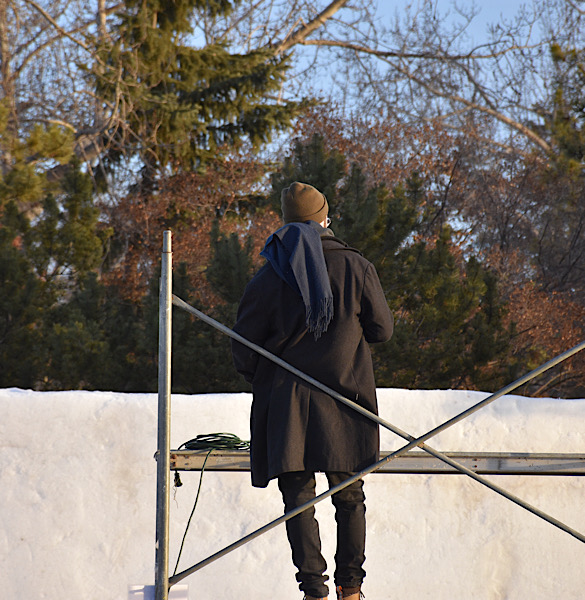 And if you build it, they will come. Over the past few years, Bentley has seen a notable uptick in local winter works. "The existence of a winter film festival has spurred production of more local winter films because filmmakers see an opportunity to screen it," he says.
The festival will run Feb. 10–19, alongside the Silver Skate Festival in William Hawrelak Park. Most of the films are about 5 to 15 minutes long. Among the handful of feature-length films is Prayer for a Lost Mitten, a Valentine's Day screening. Films are shown on a unique screen made of packed snow, adding a little magic and whimsy to the festivities.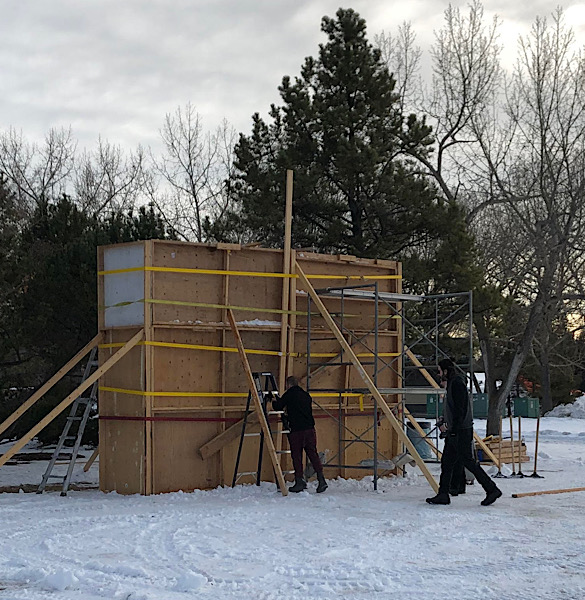 Bentley, who is a land planner by day, enjoys making films related to how we interpret and use space. His own submission to this year's festival is an episode from his 12-part series, My Backyard Dream Home, which looks at various local garden suites. "Back 40 Dream Studio" shows sound designer Jesse Luce's rural work space. "It's very snowy. It's very isolated," says Bentley.
"I think everyone who has come [to the festival] really likes the idea of the winter films. We're really tapping into finding communities that really were not served with the kinds of films that are typically available online or at other film festivals. This is an opportunity to show local films."
While the event takes place outdoors and features many winter-themed films, it also highlights local works about less seasonal subject matter.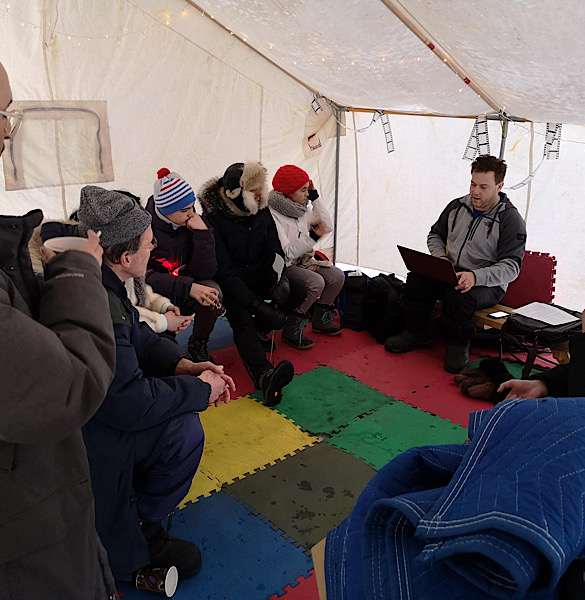 University of Alberta students Joel Goodson and Niclaus Cheetham's film, Man Grates Cheese, follows a man's existential crisis as everything he touches turns to grated cheese. Think Midas touch meets dairy shreds and Edward Scissorhands meets cheese graters.
"It's a lonely life that he's forced into once everything he touches turns to cheese," says Goodson.
In overlaid narration, the film also explores the fictional science of "fromagrification" — the medical practice of replacing human body parts with cheese, eventually resulting in "a broadly cheese-based person," says Goodson. "It's a little bit vague because science isn't there yet."
"I tried to think of the worst possible concept to try to make it scary," says Cheetham, laughing.
The film fest will include some more serious frights, though, with screenings of short "nightmares" by Kyle Ball, the Edmonton filmmaker who recently debuted his first feature-length film, Skinamarink, to broad acclaim in hundreds of theatres worldwide.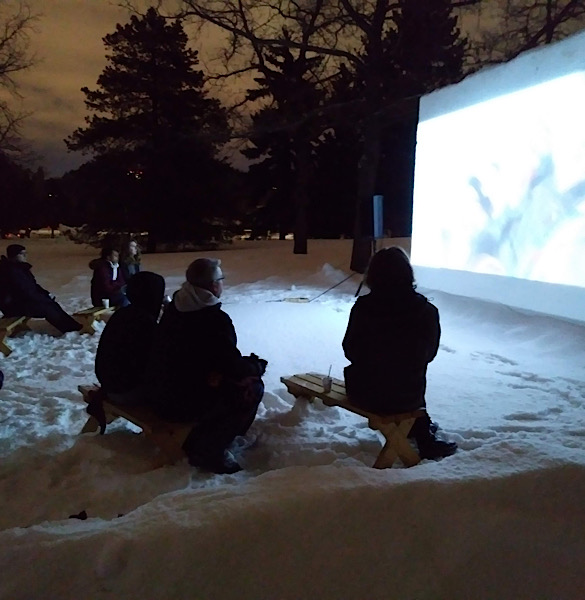 Most of the IFWC fare is decidedly more family-friendly, though, with works like SPOTS by Tammy Salzl. The film, created at the height of the pandemic, is about two identical bunnies, one wild and one domestic.
"One is sort of ensconced in his house with all the creature comforts of his home, and the other lives in the wild with all of the dangers but beauty that exist in the wild," says Salzl.
The two "bunny boys," as Salzl lovingly refers to them, are brought together by a musical force.
"It's sort of a tale about loss and isolation, and what it's like to be on the outside looking in, and the duality within each of us," she says.
The film features no dialogue, just music by composer Greg Mulyk. The bunny boys are played by the filmmaker's budding actor son, Kai Salzl, who was 19 years old at the time. The duo used a wagon to haul filming equipment through their neighbourhood, much to the delight of passersby. While the film was shot in fall rather than winter, "it's very distinctly Edmonton," says Salzl.
The funniest part of the film, according to Salzl: "Bunny boy's costume was made by sewing spots onto my winter La Senza PJs — that I stuffed my large son into!"
Add the International Festival of Winter Cinema to your February calendar! Check out the Silver Skate Festival while you're there, too.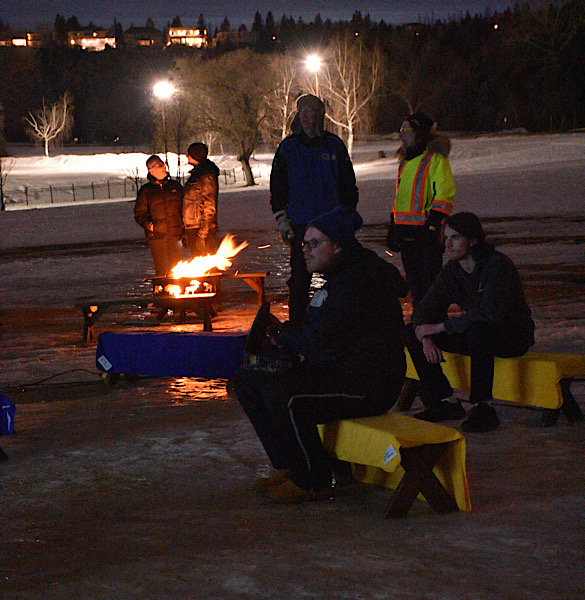 "We're looking forward to everyone joining us under the night sky, watching some great winter films while sipping some hot cocoa," says Bentley.
Check out the festival schedule to see the full lineup of events.