Snow. Cold. Ice. They're parts of life for many months each year. We can't change our climate, but we can change how we interact with it. We can bundle up, go outside, and delight in new activities — and old favourites — to enjoy the outdoors all year. Unfortunately, though, doing so isn't easy for some families. Many face barriers, but that's where Free Play for Kids comes in. The organization believes that "not only should all kids be free to play, but play itself needs to be freed."
Play Leads the Way
Free Play for Kids is an after-school club for children from 60 high-needs elementary schools. It provides kids with opportunities to "play in a safe, accessible, and inclusive environment at no cost to them or their families." The program helps kids overcome barriers to play including cost and transportation. But free play isn't the end goal; it's a way to create "a safe, inclusive space where kids of all backgrounds and abilities can make friends, build community, and feel good about themselves."
Ruke Okome, the Free Play for Kids program and social operations manager, says their programming "caters to not just the need to play sports but also the need to feel like you belong somewhere in this world."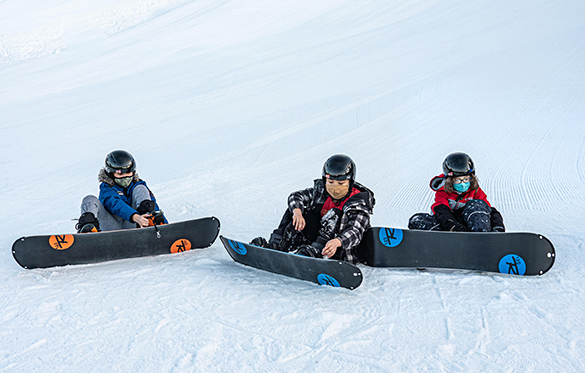 Adventure Days
Free Play began in 2007 as Free Footie (soccer) and later expanded to include basketball, rugby/flag football, ball hockey, and ice hockey at Londonderry Arena. The organization started Adventure Days in 2020, during the pandemic, because kids aged seven to twelve were getting little — if any — outdoor activity. They worked with Edmonton Ski Club to offer skiing and snowboarding every Thursday. Ruke says, "It was incredible, and we hope to keep it going as we move forward" because cold-weather pursuits "leave enough room for exploring as well as recognizing that just because we see snow and are cold most of the year does not mean you are not able to head outside and enjoy a fun activity."
Initially, about 100 kids joined in the skiing and snowboarding activities, and this winter, nearly 240 kids have been participating in the frosty fun that now includes tobogganing and tubing. The future goal is to increase winter programming capacity.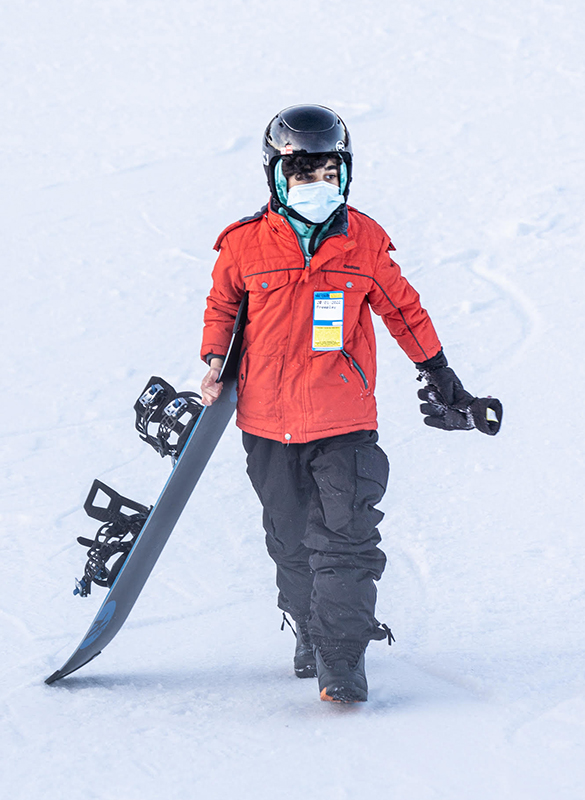 Snow Many Benefits
Feedback on the winter programs, from kids and parents, has been positive. Tri Cao says his ten-year-old son, Andy, enjoys playing in the snow with a big group of friends. Tri also says he recommends other families sign their kids up for Free Play's winter events because "it is better to do outdoor activities more than stay indoors in front of a tablet."
Vidit Chauhan is another parent who sees the program's benefits because eight-year-old Bhaumik "feels in a joyous mood" when he comes home after being outdoors for winter activities. His participation has even given Vidit the idea that they could go out together and practice what Bhaumik learned at Free Play.
Lexi Alvarez-Bulgin, eleven, and Lincoln Alvarez-Bulgin, eight, like tubing at Free Play because they spend less time learning and preparing, and more time enjoying the activity. Their mother, Kenia Alvarez, says they also enjoy skiing and snowboarding, which she doesn't think they would have experienced without the organization. A positive effect from the program that she sees in her children: they "are more willing to try new activities and to think positively about trying, even though they may not be the greatest at their first attempts." Lincoln agrees: "I like Free Play! We do stuff I never knew I could do."
Many children in Free Play's outdoor winter programs are newcomers to Canada with no or limited experience with winter. Ruke says that "it has been incredible to watch the kiddos step out of their element."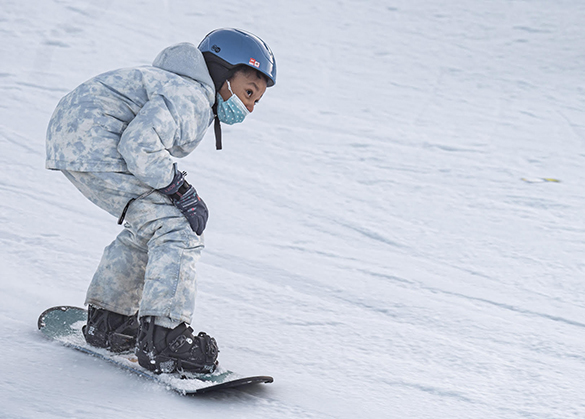 Nature Should Be Free
Edmonton's snow, cold, and ice are free, and having fun in these elements should be accessible for everyone. Free Play for Kids helps children access those activities and, as Ruke highlights, shows them that they can "have fun in the winter months just as much as in the summer and spring… We have kids that ask when they will be back to the ski hill next year [and] some kids that do not want to go home after the session because they are having so much fun."
As these kids have learned, having frosty fun is one of the best things about life in a winter city. Wouldn't you agree?!
To find out more, to sign up, or to donate to Free Play for Kids, check out their website!