Curling up with a good book on a chilly day—it's timelessly cozy, and we think hygge is always in season! So we chatted with Kyle Marshall, a Branch Manager for the Edmonton Public Library, about recommendations for cozy reads.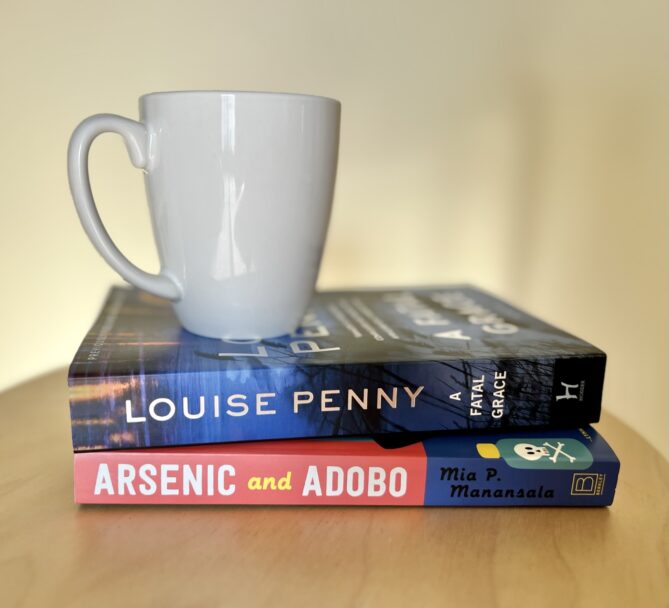 "I feel like reading is inherently cozy. You're in bed, you're on the couch, you're in a bath," says Marshall. "Generally, you're doing something very relaxing when you're picking up a book and reading. So in a sense, whenever you're reading, that can be a cozy moment."
But when it comes to the content, what makes a cozy read?
"I think, generally, when people consider cozy reads, they think of gentle reads. So things that are maybe comfortable, they don't have graphic violence, too much sexual content, or profane language," he says.
He adds that coziness is in the eye of the beholder, so he has gathered a range of reads to suit different tastes and age groups. Dim the lights, grab a throw blanket and settle in!
Arsenic and Adobo by Mia P. Manansala (adult reading level):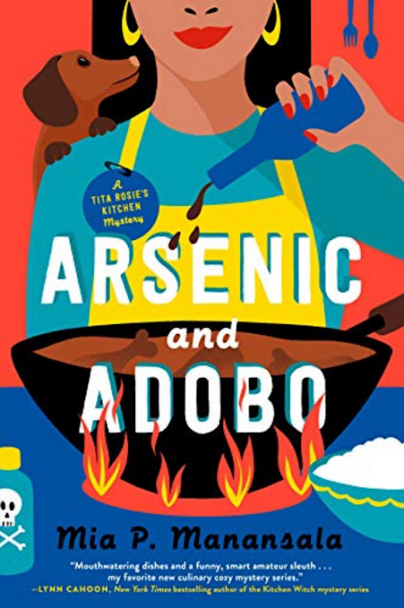 At her family's restaurant, Tita Rosie's Kitchen, Lila serves up Filipino food with a side of solving crimes.
"This is definitely more in the realm of traditional cozy mysteries. There's a lot of food involved that gets people excited about the coziness of working in a kitchen," says Marshall. "In more traditional cozy mysteries, the detective is often working in an unofficial capacity, so they're just kind of hobbyists who are trying to solve this crime, of which you're spared the gory details."
"It's a sub-genre of mysteries that is palatable to pretty much anyone. It's accessible, regardless of your sensitivities."
A Fatal Grace by Louise Penny (adult reading level):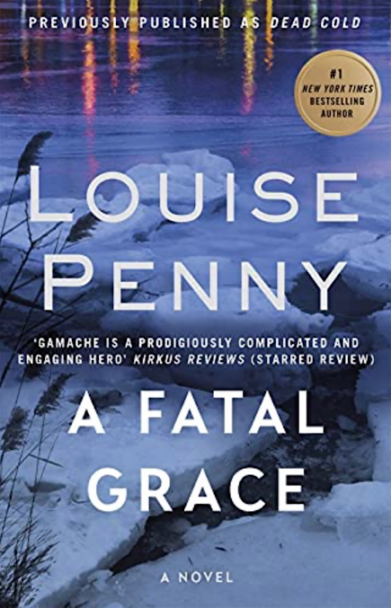 It's a country Christmas in Quebec, and Chief Inspector Armand Gamache has been called to investigate a murder. This is the second book in Louise Penny's Inspector Gamache series, but Marshall assures us that readers can jump into the series at any point.
"They're fun novels. There are 18 of them. You don't have to read them in order, which is always nice for folks who want entry," he says.
"There definitely is a bit more violence and grittiness to them than you find in a classically gentle or cozy mystery, but it does have some of those elements, like the great food, the quirky characters, the beautiful Quebecois village and the relationships that occur there."
Intimations: Six Essays by Zadie Smith (adult reading level):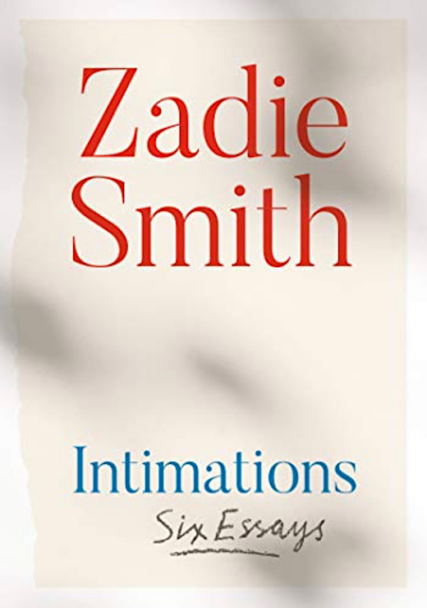 While it's a departure from typical "cozy" fare, Smith's collection, written during the early days of the pandemic, is an intimate and thought-provoking look at issues in America.
When it comes to cozy reading, Marshall says, "I think of actually just shutting everything off and focusing on what you're doing. That can be a good environment to tackle something that's a bit meatier."
"You know, turn all the lights off, put on candles and read — which is hard because you need really bright candles to be able to see," he says, laughing.
"But it's a more immersive experience, kind of like when you go to the theatre and you're not checking your phone every 20 seconds to look up, like, 'who's that actor?'"
Fangirl by Rainbow Rowell (young adult reading level):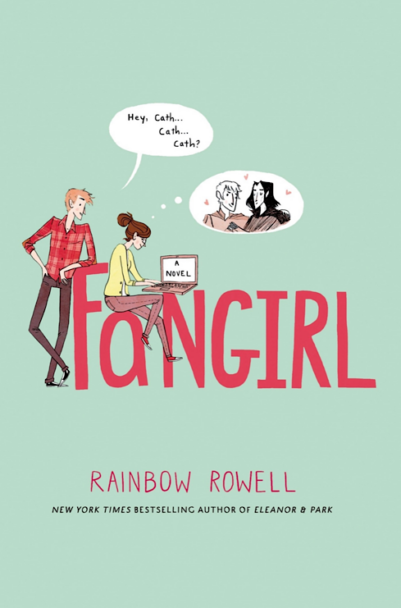 Cath has loved the Simon Snow book series since childhood, re-reading the tales time and again, joining online forums, and even writing fan fiction. When she goes off to college, with family and social pressures mounting, will she leave her fandom behind in the name of "growing up?"
After publishing Fangirl in 2013, author Rainbow Rowell went on to write the source material from it—a trilogy of Simon Snow books. Marshall describes them as "Harry Potter-esque with a queer love story running through."
"I think it's kind of cool that this was what started it," says Marshall. "I don't know if it was her plan all along, but she decided to develop that world more fully by creating novels about the fan fiction world."
Breadcrumbs by Anne Ursu (middle-grade reading level — ages 8–12):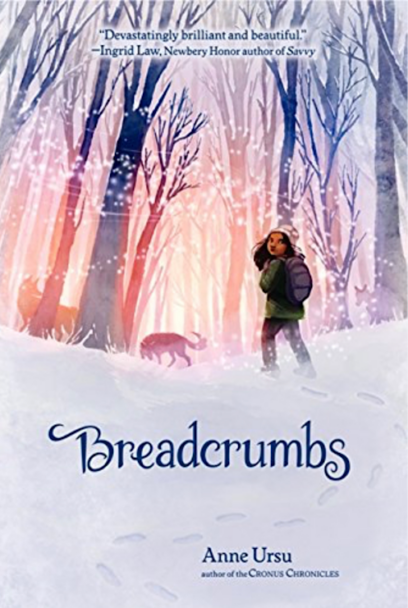 Against the backdrop of her parents' divorce, Hazel must save her best friend, Jack, after some magical mishaps occur. Set in Minnesota, this tale is a modern take on Hans Christian Andersen's, The Snow Queen. Perfect for young independent readers.
"Hazel is dealing with the fear of losing her friend, while she's already, in a sense, lost her family," says Marshall.
"I think it's cool too, because this is an inter-gender friendship," he adds. "This is the age at which romantic love is kind of weird to depict, and so the friendships are so intense."
My Heart Fills with Happiness by Monique Gray Smith, with illustrations by Julie Flett (early reading level):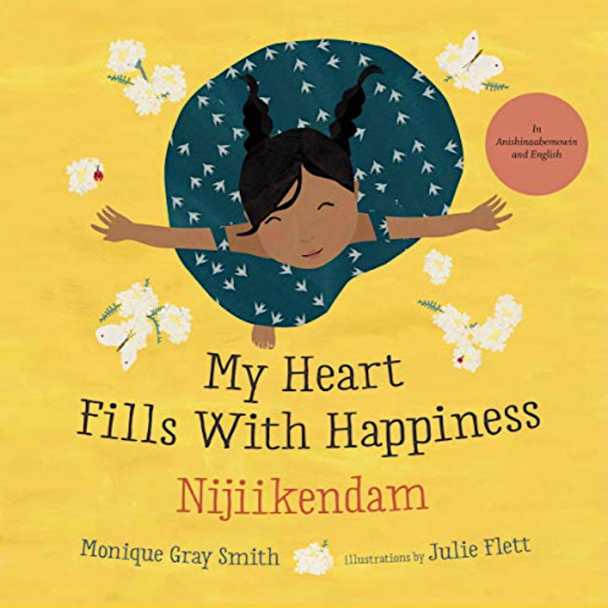 A picture book celebrating life's little pleasures. Sweet subject matter and colourful illustrations make this little book perfect for bedtime reading.
"It's a beautiful children's book," Marshall says. "It's really short. We're looking at a sentence or a small phrase per page. So it can be read to babies—or you can read a picture book at any age, of course. It's so touching. It's centred around family and close relationships, people you love, simple pleasures in life."
"I have a special connection to it, for sure, having read it to my son when he was just very small. And we still read it to this day—he's two and half now."
* * *
Still looking for a different type of "cozy"? Fret not, because your local librarians can find just the right thing for you!
"This is pretty cheesy, but cozy is however you want to define it," says Marshall.
"As I have defined it pretty broadly in this list, it's totally up to the reader to define what they want to be reading at any time that gives them cozy vibes. I think that's kind of a theme within librarianship — that you respect people, you meet people where they're at, and you find something that meets their tastes."